Event Details
Join us for the tourism industry event of the year!
Join us for OTS23 – where for the first time ever, we will be in beautiful Mississauga. Ontario's 3rd largest city, gateway to the nation, multiple sports fields, cultural centres and amazing food.
We will be welcoming tourism professionals from around the province to gather, share, and collaborate. As our industry has seized the opportunity of reopening, rebuilding, and operating again, the days, weeks and months have been flying by. This relentless pace is promising, but also one that we need to be aware of its sustainable pace.
Over the past 2 years, TIAO has been a partner in the Three Fires Collaborative Quest with OTEC and ITO. As its name suggests, this initiative will only be successful with the collaboration of the three partners involved. In this model, no partner is more important than the other and each must share their individual strengths to help the communal good. By doing so, the communal result is greater than any individual effort. Each fire has a role and responsibilities. In this Three Fires Confederacy inspired governance model, TIAO is responsible for maintaining the fire that encompasses the spirit of the warrior. This includes taking on the role of advocacy and amplifying the message to drive the change we wish to see in the world. In addition, OTEC is responsible for maintaining the spirit of the fire of being a provider of knowledge and training. This role includes providing the training tools required to achieve our collective goals while allowing for guidance and new knowledge to embrace change. And finally, ITO is responsible for ensuring all the fires are burning strong and serve the end communal goal for all to benefit.
Understanding the Three Fires Collaborative Quest model and your organization's role can highlight opportunities with other members within the industry. Embracing this model leads to an environment resulting in enhanced collaboration, amplified & leveraged strengths amongst partners, and stability for growth for everyone involved.
This year's summit is about KNOWLEDGE, LEARNING and CONFIDENCE. Join us as we recognize the areas of focus that are impacting our industry, our decisions, and how our industry is embracing the need to embrace change, try new, and have confidence in the opportunities that this provides.
First glimpse of speakers that will be joining us – Janette Roush, from New York City Tourism who will be sharing how AI/Chat GPT is impacting Destination Marketing – what should be aware of, and how to embrace. Deborah Flint, Greater Toronto Airport Authority – looking ahead, Adam Spencer, AbleDocs sharing understanding of what steps need to be taken for website, digital compliance for Accessibility, and James McDonald, WTTC – author of the Sustainable Aviation Fuel's Study from a tourism lens.
Come...Join us… and Collaborate to be Stronger Together.
---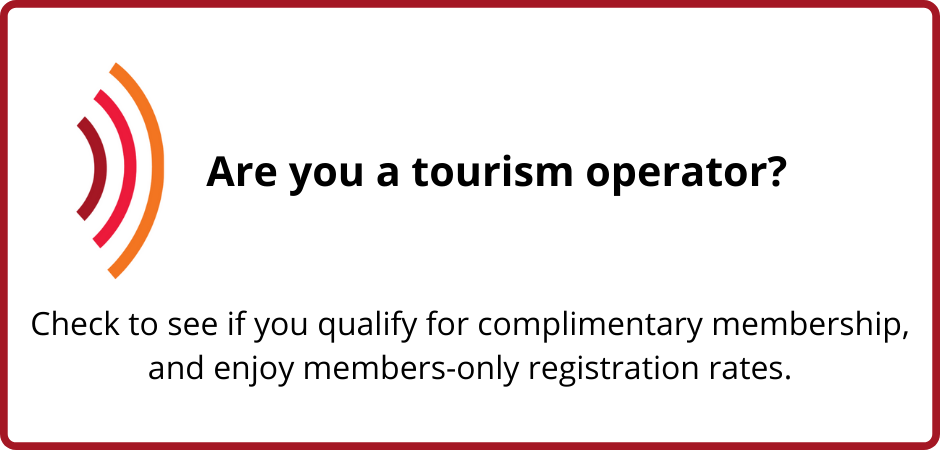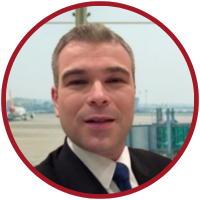 James McDonald
Director, Travel Transformation
World Travel & Tourism Council (WTTC)
James joined the World Travel and Tourism Council (WTTC) in early 2020 as the Director of Safe and Seamless Travel, to advance safe, quick and efficient end-to-end travel experiences across all modes of international travel, through the use of innovative processes and state of the art technologies. During the COVID-19 pandemic, James led WTTC's efforts on testing, contact tracing and the interoperability of digital health passes and digital travel portals. James is currently the Director of Travel Transformation. responsible for WTTC's Travel & Mobility initiatives and industry Transformation efforts, covering everything from the use artificial intelligence (AI) in travel, to the return of supersonic air travel and the potential that space tourism and the metaverse could play in travel and tourism of the future.
Prior to joining WTTC, James worked at London City Airport and at the UK Government Department for Transport. Earlier in his career James also worked at the International Air Transport Association (IATA) in both passenger experience and aviation security roles, including leading the Checkpoint of the Future and Smart Security programmes. James started his career as an engineer in the defence industry, working on a range of projects for NATO.
---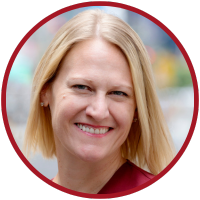 Janette Roush
Executive Vice President, Marketing and Digital
NYC & Company
Janette is the Executive Vice President, Marketing and Digital, for NYC & Company, New York City's official destination marketing organization. She oversees the organization's paid media strategy, digital initiatives and media insights to raise the profile of NYC and to inspire visitation to the five boroughs. She is also responsible for the organization's domestic and international promotional campaigns, B2B marketing for the travel trade and meeting planners, partnerships, and promotional strategy for campaigns like NYC Restaurant Week and NYC Broadway Week. She represents NYC & Company on US Travel's IPW Advisory Board and their Sustainable Travel Coaliltion.
A native of Kansas City, Missouri, Roush holds an MFA in Performing Arts Management from Brooklyn College. Prior to joining NYC & Company, she spent more than two decades marketing Broadway at organizations such as Broadway.com and AKA, a global leader in entertainment advertising and strategy. She is a two-time Ironman and an adjunct assistant professor of Arts Marketing at Hunter College.
Look here in June 2023!
Coming soon!
Cancellation Policy
We are following all Public Health & Hygiene Protocols at the Hilton Toronto Airport Hotels for OTS23. However, should you feel the need to change your mind and cancel your in person ticket, please reach out to us. If you have any questions or concerns, please contact us at info@tiaontario.ca.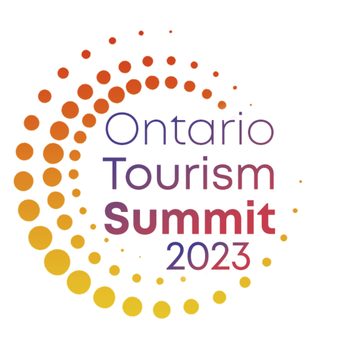 24 Oct 2023 @ 7:00am EDT
25 Oct 2023 @ 10:00pm EDT