ONTARIO TOURISM AWARDS OF EXCELLENCE

Lifetime Achievement Award
(Sponsored by Air Canada)
Joe Kowalski, Founder/Owner, Wilderness Tourism
Joe Kowalski pioneered whitewater rafting on the Ottawa River in 1975. He founded Wilderness Tours (WT) which has introduced almost 2 million people to adventure tourism experiences in Renfrew County. In 2024 Wilderness Tours will celebrate 50 years of introducing the thrill of whitewater and the breath-taking Canadian wilderness landscapes to people from all over the world.  Through Joe's leadership, Wilderness Tours has provided the opportunity to develop into the Outdoor Adventure, Sports Tourism, Agritourism, Brewery, Winery, Education, Festivals, Music and working with Indigenous Communities.
---
Tourism Champion of the Year
This award is given to an individual who embodies the spirit of tourism in Ontario. Both winners this year received several nominations.
Jesse Hamilton, General Manager, Deerhurst Resort & Vice President, Freed Hotels and Resorts
Meredith Maywood, Tourism Specialist, Oxford County
---
Ontario Tourism Choice Awards

Attractions Ontario provides guests with the information they need to plan trip activities, including coupons for a myriad of attractions across the province. Ontario's Choice Awards invite visitors and locals to vote for their favourites in eight different categories from April to October. The three attractions with the most votes across all categories are named finalists for the Attraction of the Year Award, and the top-voted attraction is selected as the recipient.
WINNER - ATTRACTION OF THE YEAR: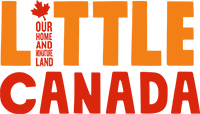 ---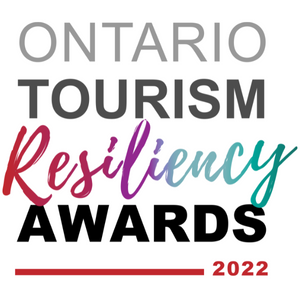 2021 continued to be a year that challenged our industry, reinforcing our need for determination and perseverance. It just made sense for us to continue to recognize those that have shown resiliency, gained inspiration from others and look towards rebuilding with the Ontario Resiliency Awards.
The physical trophy's will reflect our collaboration with our partners.  Partners working together, like that of the ribbons of a DNA helix.   
This year's awards have two new elements of criteria. The first is that each nomination must be able to provide the actions made towards diversity, equity, and inclusion in what they are being nominated for.
The second addition was one that came from one of the most positive elements that came out of the pandemic. The desire and opportunity to promote and collaborate. Each nomination has the opportunity to nominate another business for an Ontario Resiliency Award. (doesn't have to be the same category but could be). By doing so, they will get an additional point, in the judges scoring. They can earn a second point, if they fill out a nomination application for that other individual or tourism business mentioned.
We want to continue this positivity and recognize...Building Industry Respect.
SUSTAINABILITY
Accommodation
Somewhere Inn Calabogie

Attractions
Udderly Ridiculous

Beverages
Charlotteville Brewing Company
 
Cycling
YDH Trail Talks - Central Counties
Tourism & CVC Island Lake
Conservation Area

Destination Marketing Organization
Peterborough & the Kawarthas
Tourism - The O'de Piitaanemaan Pledge
Food Service
AG Inspired Cuisine

Indigenous Tourism Operator
Thrive Tours

Outdoor
YDH Trail Talks - Central Counties Tourism & CVC Island Lake Conservation Area
Regional Tourism Organization
Ontario's Highlands Tourism
Organization - Our Connections Campaign

Winter
Chicopee Tube Park
---
INNOVATION
Attractions
Udderly Ridiculous

Beverages
Red Barn Brewing Co.

Convention, Conference,
Event Planner
Ryan McHugh, TourismHamilton

Destination Marketing Organization
PerthCounty - Discover more Adventures Program
Festivals & Events
INCIRQUE

Food Service
Kingstonlicious

Francophone Tourism Operators
C'est Bon
Independent Business
INCIRQUE

Marine
Great Lakes Cruise Association

Outdoor
Get Hooked -TWEPI Udderly Ridiculous
Resource Based Tourism
Get Hooked -TWEPI

Transportation
Angie Ricci & DriverDX Inc

Winter
Lights on Stratford
---
COLLABORATION
Accommodation
RTO9,Via Rail, and Landsby -
Rail &Roam

Attractions
YDH Trail Talks: Spine Tingling
Trail -Central Counties Tourism

Beverages
Red Barn Brewing Co.

Convention, Conference,
Event Planner
Ryan McHugh, Tourism Hamilton

Cycling
Sault Ste Marie to Thunder Bay Cycling Expansion Initative -DNO andWaterfront Regeneration Trust
Destination Marketing Organization
Destination Toronto - City
Friends with Benefits

Festivals & Events
The Eddie &Festival Players

Food Service
Dine &ShopYGQ -TWEPI

Francophone Tourism Operators
Le Fruits du Poirier

Independent Business
Udderly Ridiculous
Indigenous Tourism Operator Missisauga First Nation, with DNO and Town of Blind River -BoomCamp Trail Expansion &Shared Stewardship Initiative

Marine
Silver Islet Harbour Association
and DNO

Outdoor
YDH Trail Talks: Spine Tingling Trail -Central Counties Tourism

Resource Based Tourism
From Our Hands to Your Table -Middlesex County
Savour Owen Sound
Regional Tourism Organization
RTO9,Via Rail, and Landsby -Rail & Roam

Transportation
RTO9,Via Rail, and Landsby -Rail & Roam

Winter
Missisauga First Nation, with DNO
and Town of Blind River-Boom Camp Trail Expansion &Shared
Stewardship Initiative
---
THE 2022 ONTARIO TOURISM RESILIENCY AWARD FINALISTS
SUSTAINABILITY
Accommodation
Somewhere Inn Calabogie

Attractions
Udderly Ridiculous
YDH Trail Talks - Central
Counties Tourism & CVC Island
Lake Conservation Area

Beverages
Charlotteville Brewing Company
WE Heart Local - Tourism Windsor
Essex Pelee Island
Cycling
YDH Trail Talks - Central Counties
Tourism & CVC Island Lake
Conservation Area
Niagara Cycling Tours

Destination Marketing Organization
Perth County - Discover
more Adventures Program
Peterborough & the Kawarthas
Tourism - The O'de Piitaanemaan Pledge
Tourism Windsor Essex Pelee
Island - WE Heart Local
Food Service
AG Inspired Cuisine
Udderly Ridiculous

Indigenous Tourism Operator
Thrive Tours

Outdoor
Udderly Ridiculous
YDH Trail Talks - Central Counties Tourism
& CVC Island Lake Conservation Area
Regional Tourism Organization
YDH Trail Talks - Central Counties
Tourism & CVC Island Lake
Conservation Area
Ontario's Highlands Tourism
Organization - Our Connections Campaign

Winter
Chicopee Tube Park
---
INNOVATION
Attractions
Joel Noden -HOCOEntertainment Udderly Ridiculous

Beverages
Red Barn Brewing Co.

Convention, Conference,
Event Planner
Ryan McHugh, TourismHamilton

Destination Marketing Organization
Destination Toronto - #PatioscapesTO
Ottawa Tourism
PerthCounty - Discover more Adventures Program
Festivals & Events
Alessia Cara Live from Niagara Falls INCIRQUE
Lights On Stratford

Food Service
C'est Bon
Kingstonlicious
Udderly Ridiculous

Francophone Tourism Operators
C'est Bon
Independent Business
Driftscape
INCIRQUE
Udderly Ridiculous

Marine
Boating Ontario Association Destination Northern Ontario Great Lakes Cruise Association

Outdoor
Get Hooked -TWEPI Udderly Ridiculous
Resource Based Tourism
Destination Northern Ontario
Get Hooked -TWEP
Regional Tourism Organization Destination Northern Ontario

Transportation
Angie Ricci &DriverDX Inc
Boating Ontario Association

Winter
Lights on Stratford
---
COLLABORATION
Accommodation
RTO9,Via Rail, and Landsby -
Rail &Roam
Savour Owen Sound
SomewhereInn Calabogie

Attractions
Dine &ShopTGQ -TWEPI
Pickering Museum Village the Anne and Maud Experience
YDH Trail Talks: Spine Tingling
Trail -Central Counties Tourism

Beverages
Descendants Beer &Beverage Co. Dine &ShopTGQ -TWEPI
Red Barn Brewing Co.

Convention, Conference,
Event Planner
RBC Place, London
Ryan McHugh, Tourism Hamilton

Cycling
Sault Ste Marie to Thunder Bay Cycling Expansion Initative -DNO andWaterfront Regeneration Trust
Windsor Eats
Destination Marketing Organization
Destination Toronto - City
Friends with Benefits
Dine &Shop TGQ - TWEPI
Pickering Museum Village -
the Anne and Maud Experience

Festivals &Events
Alessia Cara Live from Niagara Falls
The Eddie &Festival Players
Niagara Falls Music Live

Food Service
Dine &ShopTGQ -TWEPI
From Our Hands to Your Table -Middlesex County
Le Fruits du Poirier

Francophone Tourism Operators
Le Fruits du Poirier

Independent Business
From Our Hands to Your Table -Middlesex County
RTO9,Via Rail, and Landsby -Rail &Roam Udderly Ridiculous
Indigenous Tourism Operator Missisauga First Nation, with DNO and Town of Blind River -BoomCamp Trail Expansion &Shared Stewardship Initiative
Marine
Silver Islet Harbour Association
and DNO

Outdoor
Get Hooked -TWEPI
Pickering Museum Village -
the Anne and Maud Experience
YDH Trail Talks: Spine Tingling Trail -Central Counties Tourism

Resource Based Tourism
Get Hooked -TWEPI
From Our Hands to Your Table -Middlesex County
Savour Owen Sound
Regional Tourism Organization Pickering Museum Village -
the Anne and Maud Experience
RTO9,Via Rail, and Landsby -Rail &Roam YDH Trail Talks: Spine Tingling Trail -Central Counties Tourism

Transportation
RTO9,Via Rail, and Landsby -Rail &Roam Sault Ste Marie to Thunder Bay Cycling Expansion Initative -DNO andWaterfront Regeneration Trust

Winter
Chicopee Tube Park
Missisauga First Nation, with DNO
and Town of Blind River-Boom Camp Trail Expansion &Shared
Stewardship Initiative
RTO9,Via Rail, and Landsby -Rail &Roam