Kristy Adams (Program Coordinator, Hotel & Restaurant Program, Humber College)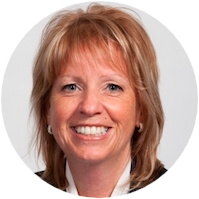 Kristy's hospitality career began in downtown Ottawa. She quickly moved into positions throughout North America, including Director of Franchise Services, Canada for 65 different hotels; Regional Director of Operations, US Pacific Northwest for 14 hotels; and Vice President of Human Resources and Administration for an international hotel company with 10 hotel brands in Canada, the US and overseas. She has also held the role of President & COO, Howard Johnson Franchise Canada Inc. Kristy sits on the Board of Directors for RTO6, and is an active member of the Hotel Association of Canada (HAC), and the Canadian Hospitality Marketing and Sales Executive (CHMSE).
Ólöf Ýrr Atladóttir (Director, Icelandic Tourist Board)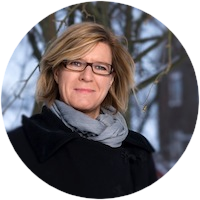 In addition to Director General of the Icelandic Tourist Board, Ólöf also holds the position of Vice-President of the European Travel Commission, in charge of sustainability. Before her current position, Ólöf was the Managing Director of the National Bioethics Committee of Iceland for five years, as well as Iceland's representative on the Steering Committee on Bioethics within the Council of Europe in Strasbourg. Among other appointments, Ólöf has been a board member of the Promote Iceland Agency, Vice-Chairman of the Board of Vatnajökull National Park, Chairman of NATA, the North Atlantic Tourism Association, and has sat on various boards and working groups on behalf of the Icelandic Government.
Steve Ball (Co-Chair, Ottawa 2017)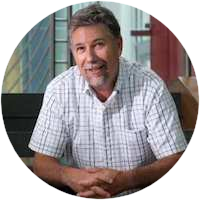 Steve has been President of the OGHA since 2014. Previously, he spent 25 years in the consumer publishing business, before leaving in 2006 to become the Vice-President of Media at the Canadian Medical Association. Steve sits on several boards of directors' including co-chairing the Ottawa 2017 Bureau, a not-for-profit focused on Ottawa celebrations for Canada's 150th anniversary.
Jenni Berg (National Business Development Executive, Contiki Holidays)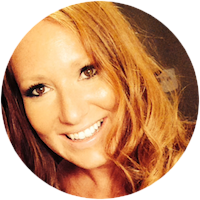 Jenni works with the sales and marketing teams at Contiki Holidays to drive sales nationally. With 13 years in the travel industry—including experience with Trafalgar Tours and Insight Vacations—she has worked in many different roles. Her passion for travel has led to extensive exploration throughout Europe, Asia, USA, New Zealand, Fiji, Latin America, and a year abroad in Australia. Past positions within The Travel Corporation include sales centre manager, and, on the road, as trade sales manager for Ontario. 
Lesley Boughen (Tourism & Guest Experience Manager, Yorkdale Shopping Centre)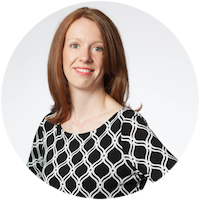 Passionate about tourism, hospitality, travel and retail, Lesley Boughen's professional experience specializes in driving the fashion-savvy traveller to key shopping destinations in Canada. As the inaugural Tourism & Guest Experience Manager for Yorkdale Shopping Centre, Lesley has curated a targeted tourism program for Canada's premier fashion and lifestyle centre to attract both international and domestic visitors. Lesley joined Yorkdale in March 2013, and has 16 years of experience in the field of tourism and hospitality. She previously held the position of Tourism Manager at Vaughan Mills, following her eight-year tenure with VisitBritain, where she promoted tourism through roles in information services, travel trade and business development. Lesley is also a part-time professor at Seneca College in the School of Hospitality & Tourism.
Karen Carter (Executive Director, Myseum of Toronto)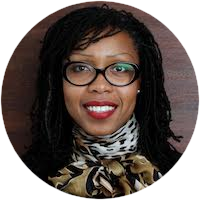 Karen is the Executive Director of the Myseum of Toronto: an innovative approach to the museum experience, and a new way to experience Toronto's natural spaces, cultures, history, archaeology and architecture. She has over 20 years of experience working and volunteering in a variety of cultural and educational settings in Toronto. Karen is the co-founder and Chair of Black Artists'Networks Dialogue (BAND), an organization dedicated to the promotion of Black arts and culture in Canada and abroad. Karen is also President of Karen Carter Consulting, a company focused on cultural diversity and community engagement in the museum and heritage sectors.Enter your text here.
Isabelle de Bruyn (Project Manager, RDÉE Ontario)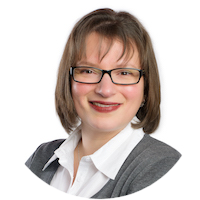 Isabelle emigrated from France to Québec in 2000, where she started a career in economic development. After sixteen years, she returned to the tourism sector, and joined RDÉE Ontario to take over the Ontario Champlain Scenic Route project, a provincial tourism development venture that started in 2015 as part of the Ministry of Tourism, Culture and Sport Strategic Framework for Tourism in Ontario.
Jason Dunkel (Consultant, Travel and Tourism, Environics Analytics)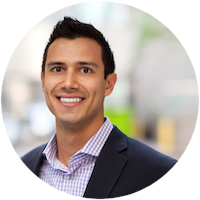 Jason helps all types of travel and tourism organizations—including operators, DMOs, accommodations, and agencies—leverage data to better understand their customers, and make more educated decisions. A graduate of Queen's School of Business, Jason holds a Bachelor of Commerce degree with a specialization in marketing. Jason has been with Environics Analytics since 2007; at this point, when he gets a cut, he bleeds data.
Jennie Elmslie (Co-Owner, Free Spirit Tours)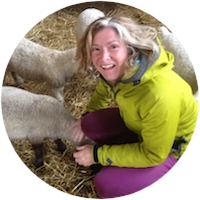 Alongside her business partner Matt Code, Jennie is the founder of Free Spirit Tours: a Collingwood-based tour company entering its 20th year. Leveraging the natural assets of the Nottawasaga and Beaver rivers, Metcalfe Rock and the Niagara Escarpment, Free Spirit Tours offers rock climbing, hiking, caving, kayaking, stand-up paddle boarding, canoeing, snowshoeing, and wine and brewery tours, as well as a variety of programs for kids and corporate groups.
Danielle Giroux (Vice President Marketing, Thornbury Village Cider House, Colio Estate Wines)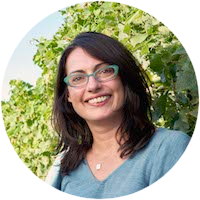 Danielle brings over 15 years of expertise in national wine brand building and winery strategic planning, having developed wineries and wine brands from entry level to ultra-premium, both locally grown and imported across Canada. Most recently—with Colio Estate Wines' acquisition of Thornbury— Danielle has taken on the challenge of translating her expertise to competing in new beverage alcohol segments: beer and cider. This past year she led the renovation of the Thornbury portfolio, and helped launch the new Thornbury Village Hospitality Centre. Combining classic CPG marketing experience with a deep knowledge of the beverage alcohol market in Canada, Danielle brings a rich depth of knowledge and experience to winery strategic planning, innovation, hospitality and winery operations.
David Goldstein (President & CEO, Destination Canada)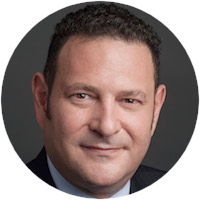 David has had a long and distinguished career in Canada's tourism and media sectors. He has extensive experience in national leadership and strategic business planning, as well as deep knowledge of communications and stakeholder (government, media and investors) relations. Before joining Destination Canada in December 2014 as President and CEO, David led the Tourism Industry Association of Canada (TIAC) from April 2010. At TIAC, David worked to increase industry alignment and has positioned the organization to forge a more forceful and credible voice for tourism issues at the national level. His long history in media and advocacy helped TIAC raise political awareness around tourism as one of the country's leading export sectors, leading to key initiatives such as the Federal Tourism Strategy.  
Jason Gonsalves (Senior Advisor, Strategy & Business Development, OTT Financial)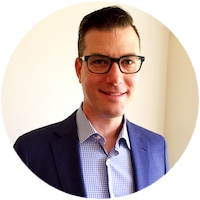 In his role at OTT Financial, Jason helped launch WeChat Pay and Alipay in Canada. With a combined user base of over 1 billion monthly users, WeChat and Alipay present an enormous opportunity for the tourism sector in Ontario. In other lives, Jason has led financial and tech startups from initial concept, through to implementation and exit. He has lived and worked in the Caribbean, England and the United States, and is keen to develop technologies that bring people and business closer together.
Michele Harris (Executive Director, Headwaters Tourism)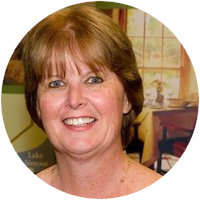 Michele is a passionate, innovative leader who uses outside-the-box thinking to leverage success. Her career began in radio and television with the CBC, and she later owned an award-winning boutique marketing agency. As ED for Headwaters Tourism, Michele works within the regional, municipal and provincial framework to ​​​​​​​mobilize strategies into creative and innovative partnerships. Under her leadership, Headwaters has been recognized with numerous provincial and national awards for marketing, innovation, and economic development. Michele serves on the boards of several provincial and municipal tourism and economic development organizations, was a professor at Humber College's School of Hospitality, Recreation and Tourism—and currently serves on their Academic Advisory Committee—and is a seasoned speaker on tourism and regional community development.
Magdalena Kaiser (Director of Public Relations - Marketing & Tourism, Wine Marketing Association of Ontario)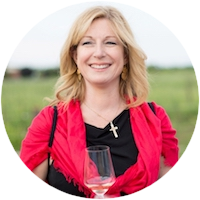 Magdalena has been in the wine industry almost her entire life. She began working at Inniskillin Wines as a young teen, and bottled wine with co-founder and father Karl Kaiser at the age of five. With over 35 years of experience in wine, culinary tourism and communication strategy, both domestically and internationally, Magdalena brings passion and expertise to the industry she loves. A lifelong promoter of local wine, she is now the Director of PR at the Wine Marketing Association of Ontario, where she proudly showcases VQA Wines of Ontario to top media and trade from home and abroad.
Nancy Lang (Researcher & Co-Producer, Painted Land: In Search of the Group of Seven)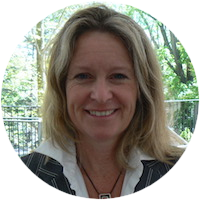 Nancy was an exhibiting artist before turning to film, where she combines her love of art with history. She has co-produced and led the research for three documentaries about Canada's most renowned painters with White Pine Pictures: West Wind: The Vision of Tom Thomson; Painted Land: In Search of the Group of Seven; and Where The Universe Sings: The Spiritual Journey of Lawren Harris. These films have been broadcast and seen at film festivals across Canada, in addition to international screenings in the US, England, Norway, the Netherlands and Estonia. Nancy received the Barbara Sears Award for Best Editorial Research at the 2017 Canadian Screen Awards. 
Rebecca Lamb (Destination Development & Marketing Coordinator, Prince Edward County)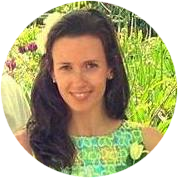 Originally from Simcoe County, Rebecca detoured to Prince Edward County through Toronto to study Community Service Work and Adult Education, and found herself in roles managing people and projects at major urban destinations such as Evergreen Brick Works, Toronto Botanical Gardens and Wychwood Barns. First drawn to The County through The Great Canadian Cheese Festival—as part of the organizing committee from its inception in 2011—Rebecca fell in love with the creative rural community, and has been working as the Destination Development & Marketing Coordinator since early 2016. In her role, Rebecca plans media visits, forms local and targeted partnerships, manages social media, and is recently building The County's new visitor services program.
Lisa LaVecchia (President & CEO, OTMPC)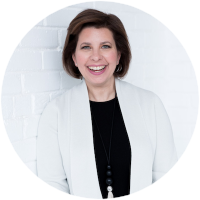 Since joining OTMPC as Vice President and Chief Marketing Officer in May 2013, Lisa has been instrumental in marketing Ontario as a preferred global destination domestically and internationally. Her efforts demonstrate her passion for making Ontario stand out in a global competitive tourism market. She has initiated fresh ideas and marketing activities that position Ontario as a vibrant four-season destination with dynamic experiences for all types of travellers. Under Lisa's marketing leadership and direction, in 2015 OTMPC launched the Pan Am/Parapan Am Games advertising campaign "Epic is ON". In 2016, Lisa and the OTMPC team launched a new brand campaign called "Where am I?" Lisa took on the role of President & CEO at OTMPC in January 2017.
Hugh Mackenzie (General Manager, Kingston Destination Group)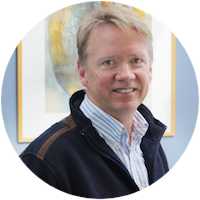 Hugh has worked in tourism since 1980, starting with a summer job in Whitewater Rafting. After university, he worked full time with Wilderness Tours, ultimately as General Manager, before relocating to Kingston in 1991 for his present position with Kingston Destination Group. Hugh has transformed a sightseeing cruise line into a multifaceted operation with hospitality cruises, trolleys, retail, culinary and full destination experiences.
Janis Monture (Cultural Tourism Director, Six Nations Tourism)
Janis is from
Six Nations of the Grand River Mohawk Nation Turtle Clan. Since March 2017, she has served as the Director of Tourism & Cultural Initiatives with the Six Nations of the Grand River Development Corporation. Previously, she was the Executive Director of the Woodland Cultural Centre, one of the largest First n cultural centres/museums in the country. Janis volunteers in her community at Six Nations and in Brantford, and sits on the Board of Directors of ns such as the Brant Community Foundation, Brant Waterways Foundation and Kaha:wi Dance Theatre.
Whitney Rorison (Hospitality Manager, Dillon's Distillery)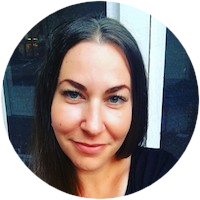 Whitney has been the Hospitality Manager at Dillon's Small Batch Distillers since 2013. Responsible for overseeing the daily operations of the front of house business, she also manages all marketing and social media, events, partner relationships and many other, less glamorous tasks that come along with a small business. Beginning her career in the Niagara wine industry in 2001, Whitney has been a part of opening and managing both wineries and a craft brewery before joining Dillon's, all while growing and driving the tourism sales industry. She has sat on numerous committees and boards within the tourism sector in Niagara, and currently sits on the Board of Directors for the Twenty Valley Tourism Association, helping to promote the region and its many wonderful offerings.
Glen Shackleton (Owner/Founder, Haunted Walks)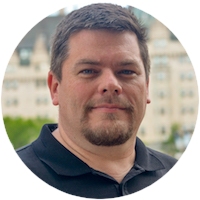 What started as a summer job has grown over 23 years into Canada's largest walking tour company with close to 100 extraordinary tour guides across Kingston, Ottawa and Toronto. In 2016, Glen and his team were the recipients of the Ontario Tourism Employer of the Year Award for their innovative hiring and HR practices. Glen works with many cultural institutions and historic sites to create unique and memorable programming, provide training and staff development, and offer a unique perspective on interacting and connecting with the public.
Marc Smith (Founder, 30dayadventures.ca)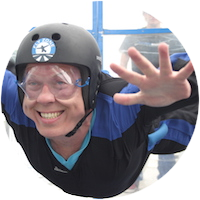 A former event professional turned travel writer, Marc was stuck in a career and life rut. He asked his network of friends and family "what to do," and the resulting suggestions turned into 30dayadventures.ca, a tourist in the city 30 day challenge that has blossomed into five years and counting of travel, adventure and storytelling. Appearances on TV, radio and newspapers are commonplace, but the best conversations always seem to happen when Marc is on the road solo travelling, and at the bar enjoying a cocktail. Don't ask him his favourite place to visit, because his answer is he hasn't been there yet. Every place has is magical, you just have to look for it. 
Darlene Upton (Executive Director, Ontario and Waterways, Parks Canada)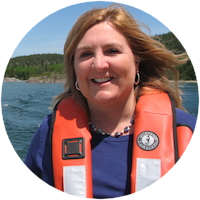 Darlene has been with Parks Canada for 20 years. Her current role includes leadership on regional relationships for the 5 national parks, 1 national urban park, 31 historic sites and 2 marine conservation areas in Ontario, in addition to the historic waterways in Quebec and Ontario. Darlene is passionate about making Parks Canada sites relevant and accessible through innovative partnerships that allow visitors unique, local, and authentic experiences.
Andrew Weir (Executive Vice President & Chief Marketing Officer, Tourism Toronto)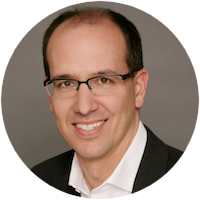 Andrew leads Tourism Toronto's global marketing and communications program to position the city as a top travel destination, develop new market opportunities and establish strategic partnerships. Andrew has been a member of the executive team at Tourism Toronto for 12 years and is a frequent spokesperson for the tourism industry, elevating its recognition as a vital economic sector. He currently serves on numerous advisory boards in tourism and related sectors. Andrew previously served as Communications Director to an Ontario Cabinet Minister and spent nine years in communications and business development in the healthcare and biotechnology sector.
Jennifer Whitley (Executive Director, Ontario's Lake Country)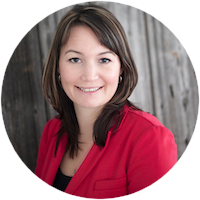 Jennifer has been with Ontario's Lake Country for the past eight years, developing and promoting products and experiences for Orillia and the surrounding area's four season playground. One of Jennifer's areas of focus has been highlighting the waterways found in and around the area she feels so lucky to call home. In doing so, she's partnered with Simcoe County and the RTO7 on product and experience development, which has in turn led to development of paddling routes and marketing materials.
John Winston (General Manager, Tourism London)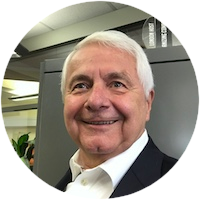 John is a past member of TIAO's Board of Directors. In 2015, he was the recipient of the Canadian Sport Tourism Alliance Sport Tourism Champion of the Year Award, for his leadership in facilitating the attraction of over 20 national and international sporting events to London since 2002, which generated more than $120M in economic activity. John oversees a membership-based DMO, which features three business units that include sport tourism, culture, and entertainment and leisure travel, as well as meetings and conventions. London has the highest concentration of hotel rooms in the region, and hosts nearly 2.1 million overnight and 4 million day visitors annually.
Elaine Xie (Business Development Manager, Epoch Times)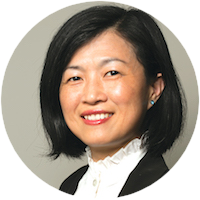 Elaine joined Epoch Times in 2006 as an Account Executive, and has led the tourism sector since 2007, specializing in Ontario tourism. Elaine believes Ontario has everything a traveller wants. She started Travel Ontario magazine in 2011—Ontario's only Chinese travel magazine—which won a national magazine award from the National Ethnic Press and Media Council of Canada (NEPMCC) in 2013. Elaine has actively engaged with local and international Chinese tourists by leading a DzI Love Ontariodz travel club, and organizing events and activities in partnership with destinations, associations and private sectors.