Tourism Industry Awards of Excellence
Tourism Innovator of the Year
2018: Tourism Excellence North (TEN)
Tourism Excellence North (TEN) is a development program for Northern Ontario's tourism industry, inspired by the success and impact of a similar program led by the Atlantic Canada Opportunities Agency (ACOA) in Atlantic Canada. TEN training solutions include self-assessment tools, workshops and one-on-one coaching opportunities, all designed to strengthen the ability of tourism operators and destination communities to respond to changes in the marketplace, adapt to visitor quality expectations, develop innovative experiences that raise the bar on visitor value and deliver increased returns, in alignment with the region's product development priorities.
2017: Escape Manor & Diefenbunker Museum: Escape the Diefenbunker

In March of 2016, the Diefenbunker Museum and Escape Manor partnered to launch the world's largest escape room: "Escape the Diefenbunker". Most escape rooms are on a much smaller scale, but this innovative escape room takes place on one entire floor of the former Cold War bunker turned National Historic Site of Canada and museum, and spans 25,000 square feet. It was an instant success; the first six months of the program sold out within days, and continues to attract guests. An "Escape the Diefenbunker" Waitlist Facebook group currently has more than 600 members, and there's also an email waitlist with 1000 subscribers. "Escape the Diefenbunker" is a perfect example of museums partnering with third party content providers to use their spaces in different ways, and attract new audiences while encouraging and fostering creativity in the community through an exciting new experience.
 
2016: Headwaters Tourism
The Headwaters Parade of Horses was an innovative undertaking utilizing 26 life-size fiberglass horses as the canvas for a public art project in anticipation of the arrival of tens of thousands of visitors for the equestrian events of the TO2015 Pan Am Games. The life-size canvases became innovative "wayfinding signage" that encouraged extended length of stay and encouraged exploration of the ancillary tourism offerings available across the 2,534 sq/km rural region of Ontario. The Headwaters Parade of Horses was a "big idea with a $0 budget" that galvanized the industry and the broader community and became the hallmark of the TO2015 Pan Am Games for the Headwaters region, and a legacy for the Games that lives well beyond the competition itself.
 
2015: Teanna Lindsay Events
In 2014 Teanna Lindsay Events spearheaded two new events in the Windsor area: The Walkerville Night Market and The Tasting Trolley. These two events exemplify tourism innovation and also encourage and celebrate the local tourism products that Windsor and Essex County have to offer.
Tourism Event of the Year
2018 - Small Event: THE POLAR EXPRESS™ Train Ride – Waterloo Central Railway
What's better than Christmas with your family? Immersing in dancing, singing, hot chocolate and cookies aboard The Polar Express™ Train Ride each and every year is a great start! After lengthy discusses with both Warner Bros and their rail events staff, Waterloo Central Railway secured a 3-year contract to bring joy and happiness to thousands of people each year. Extremely popular and highly-rated, Waterloo Central Railway also received the Warner Bros Polar Bell Award for "Best On-Board Experience", selected from 52 different railways.
2018 - Large Event: Ontario 150 Tour – Water's Edge Festivals and Events
During the summer of 2017, Water's Edge Festivals & Events brought the ONTARIO 150 Tour to six waterfront destinations throughout the province to celebrate Canada's 150th. The tour consisted of a unique interactive multicultural music and dance show called Rhythm of the Nation; an axe throwing and tree climbing event from the West Coast Lumber Jack Show; and the 61-foot-tall, 30,000 pound World's Largest Rubber Duck. Overall, the tour generated an economic impact of $11.2 million and had an attendance of over 1 million visitors.
2017: 2016 World Cup of Hockey

This event brought fans from around the world to Toronto to celebrate hockey, activating day and night across multiple city sites from September 17 to 29. The tourism success of the World Cup of Hockey can be attributed to a variety of different elements, including all games being played at the Air Canada Centre; technological experiments in game presentation that heightened the spectator experience; and the Scotiabank World Cup of Hockey Fan Village, a free, 10-day event-within-an-event, occupying more than 250,000 square feet in Toronto's Distillery District. The Distillery District activation attracted more than 100,000 visitors, and the overall World Cup of Hockey event was identified by  Tourism Toronto as a major contributor to a tourism boost in 2016—a record-breaking year for visitation.
 
2016: Sound of Music Festival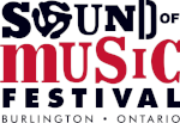 Every year in June—due to the passion, love and commitment of hundreds of volunteers, a small staff and a roster of generous sponsors and partners—music takes over Burlington's downtown and waterfront. Sound of Music Festival showcases an eclectic combination of new and emerging artists, blasts from the past and some of today's most popular performers, all in an outstanding lakeside location, largely free with ticketed options. The Festival is an integral part of our Canadian culture, recognized as a tourism driver and, is the largest music event in the Hamilton/Halton Regions.Canada's Largest Free Music Festival is regarded as culturally significant through its music entertainment variety and appeal to all demographics, tastes and ages. Data collected from an economic impact model demonstrated significant economic activity as a result of this event, including $4.4 million in spending by non-local attendees, and a total of $11.7 million generated in overall economic activity.
 
2015: Supercrawl
Supercrawl is a free, three-day outdoor music and arts festival that celebrates the cultures, businesses and creative people in Hamilton's downtown core. In 2014, the festival covered a dozen city blocks, featured a total of 24 hours of programming, attracted more than 165,000 visitors and had a resulting economic impact of over $14 million.
Tourism Champion of the Year
2018: Gord Brown
The late Gord Brown, former MP for the Riding of Leeds-Grenville—Thousand Islands—Rideau Lakes was also a strong voice in parliament for the Ontario tourism and hospitality sector. He was instrumental in bringing millions of dollars in funding to tourism products in his riding through his collaboration with the 1000 Islands Community Development Corporation and others. His influence was undeniable and his effect immeasurable, as witnessed by so many federal investments in support of such entities as the 1000 Islands Boat Museum, Port of Johnstown, Fort Wellington, Rideau Canal Locks, Brockville Aquatarium, Brockville Tunnel, Thousand Islands Playhouse, Skywood, Rockport Customs House, Brockville Airport, Mallory Coach House, and the list goes on and on and on. Gord passed away in May, leaving behind his wife Claudine, sons Tristan and Chance, sister Janice and brother Jeff.
2017: Adriano Ciotoli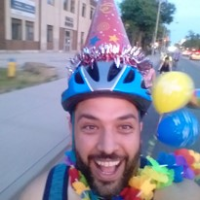 Adriano launched WindsorEats in 2004, and has since become a leader in promoting the Windsor-Essex region as a culinary tourism destination. WindsorEats quickly expanded to fill gaps identified in local offerings, starting the area's first cycle tourism initiative—the Wine Trail Ride—which now generates about $10,000 dollars in visitor spending within the Windsor-Essex region per five-hour tour. The success of the Wine Trail Ride led to other innovations, such as the Bikes & Beers cycling tour, the Drinks of Walkerville, walking tours (designated as an Ontario Signature Experience in 2015), and The Traveller, a vintage 1973 Trillium trailer that's been converted into a full-service mobile bar, designed to promote the Windsor-Essex region wherever it goes. Friday Night Lights, a free, bi-weekly community event Adriano created, generated $100,000 dollars in visitor spending at local establishments in 2016, and attracted visitors from across Ontario and beyond. Adriano currently sits on Tourism Windsor-Essex Pelee Island's Board of Directors, as well as the Southwest Ontario Tourism Corporation Board of Directors, and has previously served on the board of the Culinary Tourism Alliance.
 
2016: Barrie Martin
Barrie owns and operates Yours Outdoors, a company that specializes in experiential tourism and offers unique adventures in nature, art and culture in the Haliburton Highlands. In addition, Barrie is co-chair of the Haliburton Highlands Tourism Stakeholders Group, Past Chair of Adventure Haliburton, as well as an active member of Ontario's Highlands Tourism Organization Travel Trade Partnership, vice-president of the Haliburton County Community Cooperative, and project manager for the Hike Haliburton Festival. Barrie also provides consulting services in tourism, outdoor and ecological education, trail development and management, and community development.
2015: Kevin Eshkawkogan
Kevin has been instrumental to the development of Aboriginal tourism in Ontario by spearheading the 2014 launch of Aboriginal Tourism Ontario—an organization with goals to create a provincial support system to grow Aboriginal tourism. Through a variety other initiatives (both professional and in the community), Kevin has demonstrated his passion for tourism coupled with business development, and as such exemplifies what it means to be a tourism champion.
Tourism Employer of the Year
2018: Tourism Toronto
An industry leader for over 92 years, Tourism Toronto continues to be an employer of choice within the tourism community. A clear mission statement, six core values that guide important work being done to bring the Canada's Downtown story to the world, an average tenure of 10 years, a healthy employee culture and a recruitment model that brings new energy into the organization are reflective of a company that prides itself on continuous evolution, and Tourism Toronto is committed to renewing and evolving for the betterment of the organization, its employees and the greater tourism community.
2017: Caesars Windsor
Caesars Windsor is one of Windsor and Essex County's largest employers, with over 2,800 employees. Recognized as a key contributor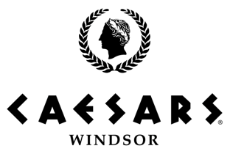 to the regional hospitality industry, Caesars Windsor is known throughout the Caesars enterprise for exception guest service, environmental leadership and corporate citizenship. Devoted to the professional and personal development of its employees, Caesars offers staff more than 100 different complimentary training programs, from leadership skills to benefits administration. An active partnership with St. Clair College and the University of Windsor offers paid and unpaid internship programs, which have resulted in hiring students for advertising, finance and human resources positions. In 2016, Caesars Windsor implemented a mentoring program that matches employees with a senior leader. Employees are also eligible for numerous recognition programs, in addition to fun, community-building events.
2016: Haunted Walks Inc.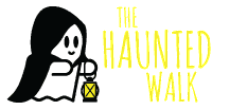 Since 1995, tour guides from Haunted Walks Inc. have been entertaining and educating the public with Kingston, Ottawa and Toronto's darker history and many ghost stories. Over 80 tour guides are easily recognizable by their dark cloaks and lanterns, and they've hosted over 80,000 visitors on tours between the three locations in 2015. The management team includes several members who have worked for the company for 10 years or more, and some tour guides have worked with Haunted Walks for up to 15 years in the company's 21-year history. Haunted Walks offers its employees flexible, online scheduling, involvement in decision-making through employee-led committees, as well as a profit sharing program, among other perks and initiatives.
 
2015: Attractions ON
Attractions ON has had the same team of permanent staff since March 2005. The organization's minimal turnover is one hint that it's a great employer; other examples can be found in the programs and policies in place for employees as well as Attractions Ontario's dedication to evolving and expanding while simultaneously paying attention to the strengths and weaknesses of its staff team.
Sustainable Tourism Award Winner
2018: Haliburton Forest and Wild Life Reserve
Haliburton Forest is a 100,000 acres of privately owned, multi-use, sustainably-managed forest that sits on the Algonquin Dome. The Forest is home to 100 lakes, 400 wetlands, 300 kilometres of multi-use trails, and over 350 campsites. With this comes a huge responsibility to conserve, protect, educate and get people excited about the natural world. Haliburton Forest does exactly this through merging what is traditionally not thought of as sustainable "Forestry" with research, education, recreation and of course, tourism.
2017: Yours Outdoors
Operating in the Haliburton Highlands, Yours Outdoors offers creative learning vacations and outdoor adventures that celebrate and the rich, natural and cultural heritage of the region in all seasons. Experience packages—including custom programs for guests with special needs or interests—are original, engaging, enlightening and designed to connect visitors with communities and the great outdoors. Yours Outdoors applies principles and practices of experiential, sustainable tourism to all its offerings; the organization supports local economies and businesses by purchasing local goods and services, maintains small group sizes to limit negative social and environmental impacts, avoids the use of disposable materials whenever possible, and contributes to local environmental initiatives.
 
2016: Chicopee Tube Park

Chicopee Tube Park designed and built a Holding Pond to capture melting snow, rain and storm water-run-off, in an effort to reduce costs for electricity and remove reliance on municipal water to make artificial snow. The park requires about 4,023,340 gallons per winter seasons to make artificial snow, an approximate cost of almost $39,000. Following construction of the Holding Pond, the park used stormwater to handle all of its snowmaking for 2015/16. All water used for snowmaking was recovered from the park site, energy savings resulted in approximately $6,000 in electricity costs, and the park removed more than $38,000 in annual municipal water costs, replacing this expense with renewable infrastructure that captures on-site stormwater.
 
2015: Mariposa Folk Festival

Celebrating its 55th year of operation, the Mariposa Folk Festival is a true leader among sustainable events in Ontario. Beyond consistent and successful efforts to facilitate waste diversion, eliminate the use of plastic water bottles and utilize compostable serving wares, the festival also encourages other event organizers to adopt best practices for adaptive management of environmental impacts. In addition, the Mariposa Folk Festival educates vendors and participants about how they can contribute to environmental sustainability.
Accessible Tourism Award Winnner
2018: St. Lawrence Parks Commission 
The St. Lawrence Parks Commission has been investing in accessibility improvements at its historic sites, parks and recreational facilities consistently for many years. About $175,000 has been invested in the past three years alone in specific accessibility improvement initiatives, with greater focus placed on improving visitor experience and on-site engagement. For example, virtual tours via iPad have been implemented at historic sites where installation of lifts to get to upper floors is not possible. The St. Lawrence Parks Commission also offers specialized tours for guests with a wide range of disabilities, including special event accessibility nights that cater specifically to special needs communities.
2017: Stratford Shakespearean Festival of Canada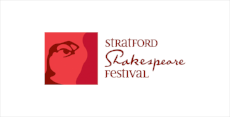 The Stratford Festival is fully compliant with the AODA: all buildings are wheelchair accessible, with availability for special-access seating. But further to accessible buildings, the festival has taken initiative to reach people who have either felt excluded from theatre, or thought they could not participate fully in the theatre experience. The Stratford Festival has performances for blind and low-vision theatre lovers; hearing assistance receivers in all theatres; and ASL-interpreted performances. In 2016, the festival piloted a relaxed performance format specifically designed to welcome patrons who benefit from less-restricted audience environments—including guests with intellectual or learning disabilities, sensory processing conditions or autism spectrum disorder.
2016: Chelsea Hotel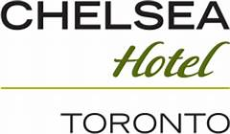 The Chelsea is committed to ensuring that persons with disabilities have access to the same information as all guests, consistent with the principles of dignity independence, integration and equal opportunity. The Chelsea's innovation is best exemplified through its adoption of the Closing the GAP (Guest Accessibility Package) program; designed to enhance the hospitality experience for persons with disabilities, it provides guests of the Chelsea Hotel with amenities and surrounding in a way that speaks to persons with disabilities. The package helps minimize any potential accessibility barriers due to lack of communication and information. Designed by Accessibility Professionals of Ontario (APO), a full service accessibility consulting firm, the Chelsea Hotel was the first hotel in Ontario to implement the program.
 
2015: The ROM

Beyond its commitment to accessibility standards under the Accessibility for Ontarians with Disabilities Act (AODA), the Royal Ontario Museum offers programs and exhibitions—such as its Alzheimer's Tour Program, or the Fashion Follows Form: Designs for Sitting exhibition—that are not only inclusive for people with disabilities, but that highlight and discuss disabilities themselves.
Indigenous Tourism Award
2018: Wikwemikong Tourism
A department of the Wikwemikong Development Commission, Wikwemikong Tourism offers an array of Indigenous experiences that reflect the cultural lifestyles and traditions of the Anishinabek people of the Three Fires Confederacy. As Manitoulin Island's largest First Nation community and Canada's only officially recognized Unceded Indigenous Territory, Wikwemikong Tourism invites guests to devel into its rich culture and history through naturebased tours.
Lifetime Achievement Award Winner
2018: J.J. Hilsinger
J.J. has been an outspoken figure in Sault Ste. Marie's business and tourism community for decades. An active supporter of the city's growth since the 1950s, J.J.'s name has come to represent entrepreneurship and community spirit. After opening Sault Ste. Marie's first KFC franchise—which eventually expanded to additional businesses—J.J. built the Water Tower Inn in 1974. Still a family-run business, the Inn is known as a welcoming community meeting place in addition to a haven for visitors. Over the course of his expansive career, J.J. has promoted Sault Ste. Marie as a destination for both visitors and business development. He spearheaded investment at Searchmont Resort, in addition to groups such as Hospitality and Travel Sault Ste. Marie (HATS) and the city's economic advisory council in the '80s. J.J.'s also boasts a long list of philanthropic work and other community contributions.
2017: Guy Laflamme
Guy has been creating, producing and marketing tourism products for over 25 years. Prior to leading the organization of Ottawa's Canada 150 celebrations as Executive Director of the Ottawa 2017 Bureau, Guy's successes include Canada Day Celebrations, the Winterlude Festival and Mosaika—a sound and light show on Parliament Hill. He's also served as Senior Vice President, Capital Experience at the National Capital Commission, Chair of the JUNO Awards Host Committee and Chair of the Genie Awards Host Committee. Outside of event promotion and marketing, Guy has been a professor at the Telfer School of Management in the Executive MBA program at the University of Ottawa for the past 25 years, and has taught at the University of Bucharest Business School for the past eight years.
 
2016: Grace Sammut
Grace has been a leader in Ontario's tourism industry for over 20 years. Currently the Executive Director of Resorts Ontario,

Grace has sat on a number of committees for the OTMPC, including the organization's International and European Committees. Most recently, she served as Vice-Chair on the OTMPC Board of Directors. Grace has also sat on the boards of the former Tourism Federation of Ontario, the Ontario Canada Select Board, and the Ontario Canada Select National Board.
2015: Don Braden
Building tourism in the Blue Mountains, Georgian Bay and Ontario was Don's passion. His successes can be seen in a number of different projects over the past decade from marketing to strategic development. As President of the Blue Mountain Village Association, Don inspired his staff and regional partners to enhance each visitor's experience at all times of the year. He encouraged risk-taking to achieve success, and most importantly, he encouraged partnership and collaboration. As one of the most respected tourism innovators and leaders in the community, Don touched every level of tourism partner from groundskeepers to municipal staff in an effort to educate, inspire and reach for world-class destination status. Don passed away of complications following a stroke in May—this achievement is awarded posthumously in celebration of all the commendable work Don did for tourism in Ontario.
Ontario's Choice Award for Attraction of the Year
2018: Ripley's Aquarium of Canada
Located in the heart of downtown Toronto, and home to 20,000 aquatic animals, Ripley's Aquarium provides both fun and education for locals and tourists of all ages. The summer of 2018 marked this world class attraction welcoming its 10 millionth guest in just under five years of operation.
2017: Science North
Science North is Northern Ontario's most popular tourist attraction, and an

educational resource operating one of the largest science facilities in Canada. Science North's attractions include a science centre, IMAX® theatre, planetarium, butterfly gallery, special exhibits hall and Dynamic Earth: Home of the Big Nickel.
2016: LEGOLAND Discovery Centre Toronto
LEGOLAND Discovery Centre is the ultimate indoor LEGO playground with 2 rides, 10 LEGO build & play zones, a 4D cinema & much more!
Culinary Tourism Awards of Excellence
Culinary Tourism Leadership Award
2018: Tourism Windsor Essex Pelee Island
Tourism Windsor Essex Pelee Island is committed to highlighting their 'Taste of Place' story through sustainable partnerships within their region. They've created sub-brands and resource hubs that celebrate their independent businesses including a 'Grown Right Here' movement, the Barrels, Bottles and Brews Trail and the EPIC Wine Route.
2017: Peterborough & the Kawarthas Tourism
For years, the fruits of the region's centuries-old farmlands and passionate producers have been, and continue to be, the most important ingredient in the vibrant local food scene. In recent years, Peterborough & the Kawarthas Tourism has showcased local chefs dedicated to using local food and beverage, and the producers supplying them. This year, they piloted a new exclusive food tourism experience to further these efforts.
2016: Tourism Oxford
Through strategic product development and stakeholder consultations, Tourism Oxford helped reimagine the area's celebrated Cheese Trail, bringing in record amounts of visitors and creating a sense of community amongst those who live in the area. A new website coupled with their steadfast leadership has reinvigorated the area and brought new interest to the Dairy Capital of Canada.Enter your text here.
2015: Norfolk County
Through financial contributions by local businesses, Norfolk County's cooperative marketing partnership includes promotional tactics such as the annual Experience Guide and Map featuring over 90 local food businesses, as well as a community driven cookbook. Aggressive social media and direct email also drive traffic to the food and drink features on norfolktourism.ca.
Ontario Culinary Tourism Experience Award
2018: Muskoka Lakes Farm & Winery: Johnston's Cranberry Marsh

Muskoka Lakes Farm and Winery has been growing cranberries in Bala since 1950. But they do more than just grow cranberries: they've created unique, immersive experiences for every season. Visitors are invited to do a 'Bog to Bottle Discovery', hike their Cranberry Trails or indulge in cranberry-themed cheese boards when they visit.

 

2017: BMVA: The Apple Pie Trail

The Apple Pie Trail is the ultimate experience for culinary tourists to discover the people, places and authentic tastes that define the south Georgian Bay area. Located in the UNESCO Biosphere Reserve of the Niagara Escarpment that forms the historic Bruce Peninsula, the Apple Pie Trail was to educate and inspire visitors to explore one of Canada's largest apple growing regions

 

2016: Tourism Windsor Essex Pelee Island & EPIC Wineries

As you journey through Ontario's southernmost wine region, you quickly discover there's something special about Windsor-Essex Pelee Island wineries. The EPIC passport is a way to easily unlock their secrets and includes discounts, a full map, event listings and information of where to eat, stay and play in the region. It's a self-guided experience made better by the welcoming nature of the experiences along the way.

 

2015: Niagara Culinary Tours

Appealing to world travelers and locals alike, Niagara Culinary Tours creates food tours and culinary events for those who want to eat, walk and embrace their inner local food lover in the Niagara region.

 
Ontario Culinary Tourism Event of the Year
2018: FUNKfest by Sawdust City Brewing
2018 marked FUNKfest's its third year as the largest sour beer festival. It takes place at Sawdust City Brewing in Gravenhurst and brings together brewers and beer lovers from across the province with one thing in common: a love of all things funky.
2017: Cultivate: A Festival of Food & Drink

Cultivate: A Festival of Food & Drink is three days of farm-to-festival family fun, hosted during harvest season in Port Hope. It began in 2015 to celebrate local chefs, restaurateurs, farmers and brew masters who are working together to bolster the local food scene. The festival promotes the Cultivate region's (consisting of Northumberland County, Prince Edward County and the eastern part of Durham Region) food, drink and culture.
2016: Beau's All Natural Brewing Company: Beau's Oktoberfest
Since 2006, Beau's All Natural Brewing Company, located in Vankleek Hill, has been brewing award-winning beer using certified organic ingredients & local spring water. Beau's Oktoberfest is the company's annual signature fundraiser. The festival brings 20,000 people to the small Eastern-Ontariotown every year to enjoy delicious craft beer from over 50 other craft breweries, as well as local cuisine created to reimagine the Bavarian theme from over twenty different restaurants from the area.
2015: Taste-Real: Local Food Fest
Taste Real is an initiative of the Economic Development Department at the County of Wellington that works collaboratively with its municipalities and regional stakeholders to promote local food experiences and local food purchasing in Guelph Wellington area while building lasting relationships amongst the region's stakeholders.
Tourism Marketing & Travel Media Awards of Excellence 
Tourism Marketing Campaign Award Under $50,000
2018: Tourism Hamilton - #MyHamilton User Generated Campaign
Hamilton's multi-faceted #MyHamilton campaign encouraged the creation and submission of compelling Hamilton stories from travellers and locals alike, all rallying around the #MyHamilton hashtag. Campaign elements included the #MyHamilton photo contest; compelling storytelling through #MyHamilton guest bloggers; a successful push to increase use of the #MyHamilton hashtag among social media users; and paid influencer partnerships.
2017: Peterborough & the Kawarthas Tourism
After successful development of the area's first signed road cycling routes in 2015, Peterborough & the Kawarthas Tourism launched a multi-platform marketing campaign called "Grab Life by the Handlebars", to position the region as a premier cycling destination. This niche campaign resulted in significant ROI, which has provided many strategic opportunities to continue to inform the area's future product development and marketing initiatives.
2016: Headwaters Tourism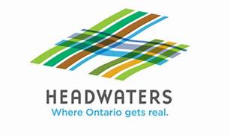 When Headwaters rebranded, it was positioned as the home of rural enjoyment and simple, authentic living (R-E-A-L). "Real" became our brand promise. Over the summer of 2015 the brand was activated through events, trade shows, and lots of other top-secret, guerilla-esque shenanigans. A Headwaters "horse" made an appearance in downtown Toronto; consumers were invited to "show us their real" and were placed on their own magazine cover. And because our brand is about our people and their connection to place, we decided to let them speak for themselves! So we introduced our people through digital storytelling that simply, eloquently, humorously and inspirationally told the story of Headwaters: Where Ontario Gets Real.
2015: County of Bruce
County of Bruce's Adventure Passport program is an 'Amazing Race' style contest. Adventure Passport participants must visit a minimum of 7 of the 12 locations, punch their Adventure Passport using a unique hole punch and submit it for entry to be eligible to win packages and getaways sponsored by local tourism partners. 2014 marked the 10th Anniversary of the Adventure Passport and record-breaking participation numbers
Tourism Marketing Campaign Award Over $50,000
2018: Tourism Toronto – The Views Are Different Here
Views are Different Here campaign was created in order to boldly introduce the assertion that Toronto is 'Canada's Downtown': a claim the organization feels only Toronto can make. The campaign surpassed all of its objectives, including 43 million views and 112 million impressions. It differentiated Toronto from other major metropolitan cities, and built on the Canada's Downtown brand. The campaign itself received national and international media attention and was nominated for, and was the recipient of, several awards.
2017: Kingston Accommodation Partners

The Kingston Brand Campaign was rooted in a forward-thinking marketing approach to speak to today's discerning travellers in a voice that's non-commercial, experiential, authentic, and shaped by locals. Kingston rolled out the new brand approach and positioning through its various marketing channels—including paid, earned and owned media—and was largely fuelled by a comprehensive, experiential and content marketing program that added voice and credibility to the Kingston experience. The brand has been widely embraced within the Kingston tourism, economic development and cultural communities.
2016: Owen Sound Transportation Company Tourism Marketing Partnership Award - City of Greater Sudbury
The mission to expand our digital footprint and build awareness of the Chi-Cheemaun Ferry, while connecting with our target audience on an emotional level, was accomplished through the diversity of this campaign. Creative digital assets included web banners, pre-roll animated videos, promoted social posts, social media profiles & presence along with the re-design of www.ontarioferries.com, allowed for deep, engaging story telling. Overall, web traffic for the entire site season grew 17% increasing the total sites visits to 436,062 with 41,177 direct web visitors from paid media, which thus played a key role in the substantial growth in ridership.
2015: Tourism Toronto
In 2014, Toronto enthusiastically hosted World Pride for the first time in North America. Leading up to the event, Tourism Toronto produced a marketing program that focused on generating awareness and interest in WorldPride with the ultimate goal of driving attendance and building legacy around what it means to be a proud world city.
Tourism Print Collateral Award
2018: Bay of Quinte Regional Marketing Board - Bay of Quinte Discovery Guide 
The fourth edition of the Bay of Quinte Discovery Guide was an attempt at breaking the mold of the typical regional guide. Bay of Quinte Regional Marketing Board wanted to create something that people would not only be excited to pick up, but that they wouldn't toss after the first read. The organization doubled down on design and used playful and energetic illustration as a driver. They also wanted it to be real, so local writers and photographers were hired to tell the story of their own region. The custom illustrations have inspired a new brand identity for Bay of Quinte.
2017: Tourism Toronto
The Toronto Food & Drink guide, a 32-page, full-colour magazine, was designed to inspire visitors to seek out unique and exceptional culinary experiences. The magazine leverages interest in Toronto as a "foodie" destination by showcasing the diversity, breadth and quality of Toronto's restaurants, food festivals, markets, Ontario produce, craft breweries and local wine and spirits.
2016: Headwaters Tourism
The Headwaters 2015 Four-Season Visitors' Guide was the first embodiment of the region's new consumer identity. With a brand promise of "Where Ontario Gets Real", all content, photography, and in fact the entire team itself had to be authentically Headwaters. The editorial content was fresh, original and showcased everything that is our "real". Photography was critical.  Our people were showcased in stark black & white.  Edgy and funky -- appealing to our target market. But also a bit of a throwback, a nod to our history and heritage –everything that makes Headwaters "real". It's not a traditional tourism guide; in fact, we call our Guide a consumer lifestyle magazine – and consumers loved it!
2015: Southwest Ontario Tourism Corporation
The Ontario Southwest "Build A Better Beach Vacation" 2014 free standing insert incorporated a four step guide which, step by step, communicated the vast array of experiences to be found on or adjacent to Southwestern Ontario's shoreline assets. As a result, the insert helped prospective visitors plan an unforgettable summer escape.
Tourism Digital Marketing Award
2018: Kingston Accommodation Partners - Fresh Made Daily Digital Campaign 
Working closely with Kingston's culinary community, the Fresh Made Daily digital culinary campaign incorporated elements of editorial, influencer outreach, video and interactive digital ad units to showcase the authentic, creative side of Kingston's thriving food scene while telling a deliciously immersive story and creating compelling reasons for visitors to try a taste of Kingston. From musicians, to artists to jewelry makers the Maker's Guide to Kingston is the road map for how to meet and explore Kingston like locals do.
2017: Kingston Accommodation Partners

The "Makers of Kingston" digital campaign included content marketing, database marketing, paid advertising and social outreach. Centered around stories featuring local tattoo artists, chefs, artisans, entrepreneurs and designers, content included development of video and editorial to tell a more immersive story, and had a consistent call to action to learn more about Kingston as a destination at visitkingston.ca.
2016: Grey County Tourism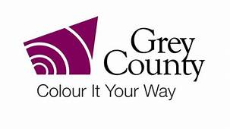 Grey County Tourism provides destination management and marketing to increase sustainable tourism revenues through all four-seasons. The 2015 Summer/Fall Digital Campaign focused on promoting key trip-motivating experiences to Grey County; waterfalls, paddling, cycling and fall harvest & touring, including the Apple Pie Trail, Owen Sound Salmon Tour, and Saints & Sinners. The fall campaign also included the "Ultimate Fall Colour Adventure Contest". The digital campaign generated a total of 3.2 million impressions, 118% increase in web sessions, 250% increase Facebook engagement and resulted in 5,000 mailed packages and 6,500 downloads.
2015: The Great Waterway
This innovative campaign maximized the use of mobile advertising technology to reach potential cruise customers and to provide business operators with customer leads through web visits and phone calls. A GPS-enabled mobile web environment was created to provide visitors with a list of cruise operators, distance to dock, and time of next cruise. The campaign generated over 50,000 direct web visitors and 15,000 phone calls.
Tourism Marketing Partnership Award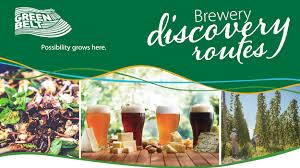 2018: Brewery Discovery Routes - Brewery Discovery Routes 2017
Brewery Discovery Routes brings together over 20 tourism and industry partners to celebrate the bounty of Ontario and its protected Greenbelt. It highlights premium breweries, cideries, distillers, FeastON designated restaurants and Farmers Markets. The handpicked establishments on the nine curated routes across the province reminds travellers that in the hardworking, passionate hands of local craftsmen, the earth provides the highest quality sustenance and so much to be grateful for.
2017: Tourism Toronto and Air Canada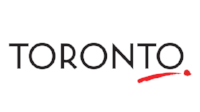 Tourism Toronto and Air Canada partnered to introduce a Toronto Stopover Program: the first program of its kind for Canada. When Americans travel to Europe or Asia on Air Canada, they can stopover in Toronto for up to 7 days at no extra charge. Air Canada had only previously promoted the new program within niche business travel-owned activity, but there was a unique opportunity to more prominently establish Toronto as a stopover destination, exclusively from Air Canada. In 2016, the program generated 5,862 visitors who chose to break their ticket and stop in Toronto. Compared to 2015, there was an increase of travellers coming in from the US of 618%, and 704% from Europe and Asia.
2016: City of Greater Sudbury
In August, 2015, CTV's The Amazing Race Canada, Canada's most-watched summer television program, showcased to viewers an unexpected and eye-catching side of Greater Sudbury. Assembled by the Sudbury Tourism team, six organizations partnered to attract and host the Amazing Race Canada, a unique platform in a medium that is typically out of reach due to cost. In addition to the City of Greater Sudbury, OTMPC and Tourism Northern Ontario, along with Vale, Laurentian University, Science North and Health Sciences North were all integral to this innovative partnership.
2015: Tourism Windsor Essex Pelee Island 
A unique partnership between the Art Gallery of Windsor, Tourism Windsor Essex Pelee Island and the Windsor Endowment for the Arts culminated in a major art exhibition, "Possible Futures: What is to be Done? The 2014 Windsor-Essex Triennial of Contemporary Art", which took place at the Art Gallery of Windsor and four additional venues throughout the region.
Travel Media Story Award
2018: Karon Liu
Few things sound more appealing than the words "cheese trail". Oxford County is rife with some of the country's best cheesemakers that keep up centuries-old traditions, as well as putting their own spin on new classics. From traditional Dutch goudas to squeaky cheese curds, and yes, a cheese-themed playground complete with a Swiss-cheese park bench, the Oxford County cheese trail is well-worth the trip for locavores and Karon Liu captured this essence through his story "A Pilgrimage to Cheese County."
2017: Colleen Friesen
In 2014, Waterloo Regional Tourism and St. Jacobs Country worked with Grand Experiences to build a new Ontario Signature Experience for cycling through Mennonite farms and communities. Raised as a Mennonite, Colleen immediately accepted the invitation to come and experience the trip, and then pitched the idea to Adventure Cyclist magazine. The story appeared in the February issue of Adventure Cyclist, both in print and digital versions. Adventure Cycling's mission is to inspire and empower people to travel by bicycle. They are the largest non-profit cycling organization in North America, with more than 50,000 members.
2016: Josephine Matyas
Josephine is a full-time freelance writer who explores and writes about destinations around the world. One of her favourites is right here in her backyard—the Thousand Islands of southeastern Ontario.
2015: Mariellen Ward
Niagara Falls is one of the world's top tourist attractions, visited by more than 10 million each year. However, to many of us who grew up in Southern Ontario, our somewhat jaded view has reduced "The Falls" from a phenomenon of nature to a corny commonplace. In her article "On the edge at Niagara Falls," Mariellen tried to get as up close and personal as she could to rediscover the wonder that attracts so many from around the globe.
Travel Media Photography Award
2018: Colin Field 
Colin Field is a photographer and writer specializing in outdoor adventure. The fat snow biker photo from was an in-depth task, with the main mission of trying to make fat biking look cool. All of Colin's images take a strong collaboration between athlete and photographer and this image captured what happens when everything aligns for the perfect experiential moment.
2017: George Fischer
George Fischer is one of Canada's most renowned and prolific landscape photographers. He has produced over 55 photo books from around the globe and Canada—but one of his most beloved areas of Canada is the 1000 Islands region of Ontario, where he can be most often found dangling precariously outside a helicopter, trying to capture another breathtaking image. Whether he is on land, water or air, George's romance with the 1000 Islands has produced countless images that have appeared in international magazines and the promotional publications of tourism agencies around the world.
2016: Colin Field
Colin Field is a writer, photographer and editor that specializes in outdoor adventure. Formerly an editor at Mountain Life, SKIER and SBC Kiteboard he's now a full-time freelancer for various clients, both in a commercial and editorial capacity.
2015: Colin Field
Colin Field's photograph was taken on an epic day at Blue Mountain on a run affectionately known to 'in-the-know' locals as Happier Valley.  The conditions were just right for Colin, accompanied by fellow skier Greg Sturch, to take the shot that earned him the prize for the best piece of travel media photography this year.